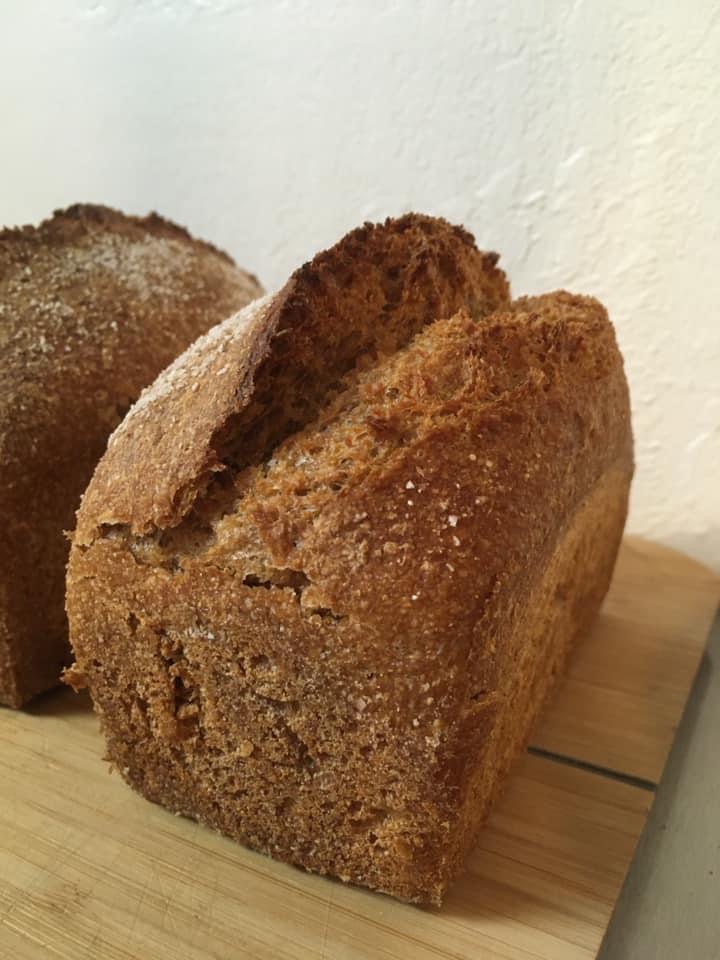 My Weekly Bread
This will make one normal sized sandwich loaf or two mini loaves. You can use Baker's Math to scale it up as needed.
---
Ingredients List:
1 15 oz can of Organic Pears, canned in pear juice
536 gram flour (I like a combination of Rouge de Bordeaux, spelt, and einkorn, maybe with a handful of fresh-milled oat groats thrown in)
7 - 10 gram sea salt
less than 1/4 tsp yeast, OR approx 20 grams sourdough starter
Optional - an extra 90 gram luke-warm water, to increase the hydration of the dough
Optional - several tbsp butter or olive oil
Optional - spices (I often use a combination of fresh-ground coriander, celery seed, ground ginger, and dried ground whole lemon)
Optional - a tablespoon or more of whey poured off of plain yogurt, the kind with live bacteria
---
Steps:
Blend the contents of the can of pears (both the pears and the liquid) until smooth, and put them into a large see-thru container.
Add any desired spices and butter/olive oils into the liquid pears.
Measure out your yeast or sourdough starter and mix it into the liquid.
Weigh the salt out and put aside until later - DO NOT ADD NOW!



---

Weigh the wheat berries and mill them directly into the liquid. Stir until you have a rough dough.



---

Cover and leave for at least 30 to 60 minutes.
Knead the dough until it's soft, the gluten is well-developed, and you can pull a windowpane. (Usually 10 minutes, in my kitchen.)
Note - I keep a bowl of water nearby when I'm kneading and I dip my hands in it occasionally. It works better than flour, in my opinion.
About halfway thru the kneading, stretch the dough out, sprinkle the salt on it, roll it up, and continue kneading.



---

Put the dough back into the container, cover and leave in a warm place until it's doubled in size.



---

Butter and generously flour your bread pans. (I usually use rice flour.)
Divide and shape the dough into loaves, and carefully put them into the bread pans. (Try not to knock the air out of the dough!)
Sprinkle flour on the top of the loaves. Cover the pans and leave for one or two hours, until the dough is well-risen and jiggly.
Preheat the oven and your dutch oven to 450F.
Optional - Slash the top of your bread, if you're planning to do so.



---

Pull the cover off the DO, quickly and carefully add the bread pans AND a small measuring cup of ice, put the lid back on the DO and put it back into the hot oven.
Immediately turn the oven down. (I use 400F if I didn't add any oils, 375F if I added butter or olive oil to the dough.)
Bake for 20 minutes. When the timer goes off, remove the lid from the dutch oven, continue baking for 15 or 20 minutes more.
It's done when the bread is as dark as desired and a thermometer reads between 200F and 210F. Immediately remove the bread from the pans, and let cool for at least an hour on a wire rack.
Try not to cut it until it is completely cool. Note that it won't kill you if you do cut it warm, but the crumb is still setting so technically it's not quite finished baking yet. And if you cut it too early, it might go stale faster because some of the steam escaped when it was cut.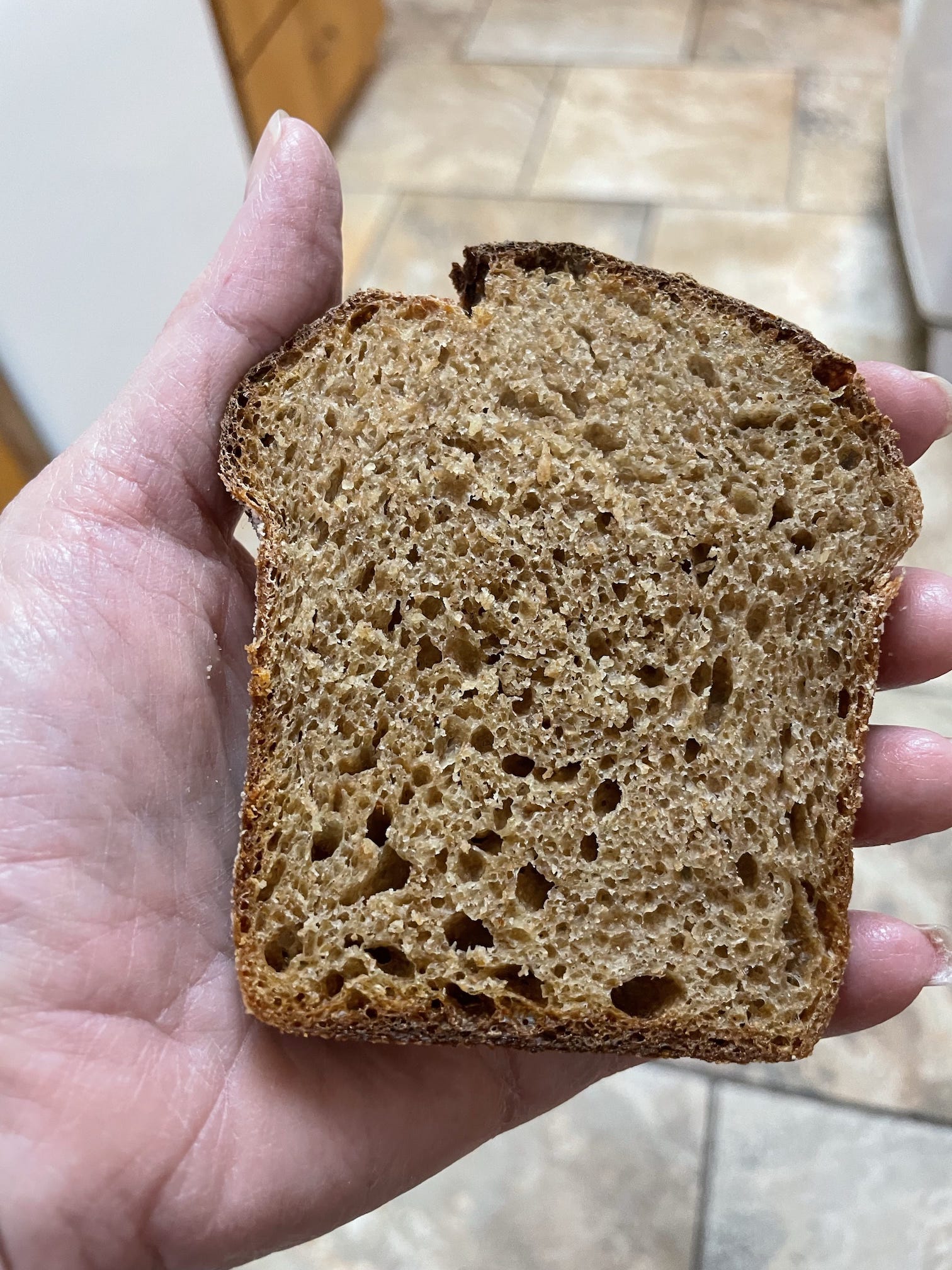 ---
Note:
All views expressed are my own opinions, based solely on my own research and experience. I am not a professional baker. Nothing in this blog is professional nutritional or medical advice. I do not include affiliate links, I am not compensated for any links or recommendations on this blog.